Financial Times Poaching Documentary "Big Game, Big Money" Features Killing for Profit Author Julian Rademeyer
Julian Rademeyer, author of Killing for Profit: Exposing the Illegal Rhino Horn Trade, was recently featured in a documentary called "Big Game, Big Money" produced by Financial Times.
The documentary tells the complex story of illegal wildlife trade, focusing on the rhino crisis in South Africa. Rademeyer says that "entrenched poverty" in Mozambican communities that have historically been excluded from National Parks. He says this is "very easy recruiting grounds; the money is ultimately the key".
Watch the video: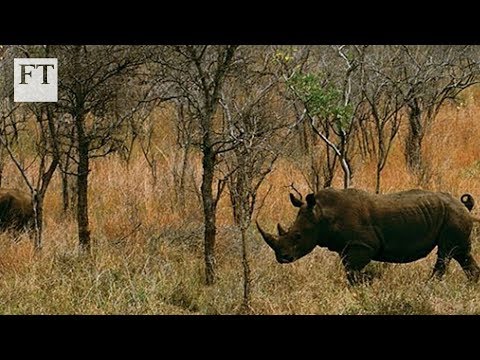 Financial Times also published a special report on the issue by Alec Russell. Russell refers to Rademeyer's explanation of the efficacy of policing poaching in this country.
Read the article:
Rademeyer has concluded that policing "supply" is a stop-gap solution. Local law enforcement agencies "simply do not have the resources or the manpower", he says. With its high murder rate, South Africa has greater policing priorities than rhino poaching. "Look at the challenges the government faces — building schools, ensuring low-income housing — these are the real challenges. Poaching is far removed from that."

In this context, campaigners have turned their focus from "supply" to "demand". It has taken them thousands of miles to the east, to Asia's emerging markets and, in particular, Vietnam.
Book details