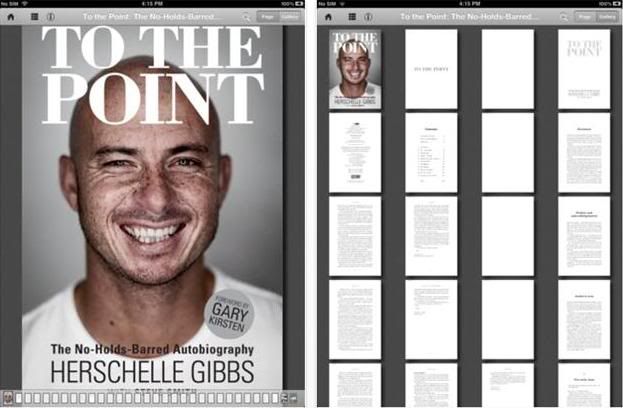 Two Random House Struik imprints have just launched eBook library apps for the iPad. The apps, Earth & Nature (Struik Nature) and South Africa in Print (Zebra Press), will house a wide selection of natural history and current events eBooks at discounted prices.

Titles available at the initial launch include Guide to Night Skies of Southern Africa, Basic Bird ID in Southern Africa, Filmer's Spiders, Winnie Mandela: A Life, Herschelle Gibbs' biography To the Point and eBook bestseller 32 Battalion.
Additional titles will be added to the libraries on an ongoing basis and will immediately be available for purchase when the customer next opens the app.
The Apple iBookstore is currently not available in South Africa, but South Africans can purchase apps from iTunes. These library applications enable local and international iPad users to purchase South African eBooks. The apps can be downloaded for free from iTunes and customers can then purchase eBooks seamlessly from within the app.
The apps can be downloaded from here iTunes: Earth and Nature and South Africa in Print.
Random House Struik (Pty) Ltd is South Africa's leading publishing house and offers readers the best of both local and international titles. It promotes books written in both English and Afrikaans through its many diverse and highly respected imprints, which include the Struik Lifestyle, Struik Nature, Struik Travel & Heritage, Zebra Press, Umuzi, eKhaya and Fernwood Press imprints.
Book details
eBook options – Download now!
---
eBook options – Download now!
---
» read article