"It's Sunday and #FeesHaveFallen (and so did the Springboks!) But you know last week was not history repeating itself."

Evita Bezuidenhout, the most famous white woman in South Africa, was inspired by the students who participated in last week's #FeesMustFall protest and decided to exercise her right to free speech. Every Sunday leading up to the 2016 South African Municipal Elections, she will give a recap of the week's news in a series of videos entitled Evita's Free Speech.
"I think the only free thing we really have is free speech and we saw a lot of that in the last few days," Evita says.
"My three little grandchildren, my born frees (not black, not white, Barack Obama beige), they said to me stop complaining in the kitchen, stop moaning in your letters to the newspapers, nobody listens, nobody reads." This is why Evita decided to "get onto the internet highway" and share her opinions with the world.
Evita believes that free educations starts at home, and says when her grandchildren protest again, "this time I will march with them".
Watch part 1 of Evita's Free Speech video series: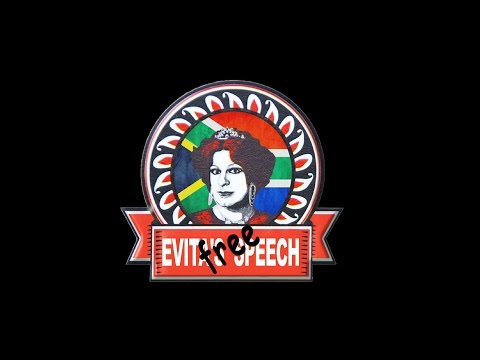 Book details
» read article